By Brent Clanton, Business Editor 
Prosperity and Global Economy 
Twice as many business executives around the world say the global economy will prosper better with President Barack Obama than with Mitt Romney, according to a Financial Times poll released Friday. President Obama was chosen by 42.7% percent, compared with 20.5% for Romney; the rest said "neither." The result was different among respondents in the United States, where a slim majority thought Romney would be better for their businesses than Obama. The FT poll was conducted before Romney picked Wisconsin Congressman Paul Ryan as his vice presidential running mate. 
Taxes In Texas 
Texan's taxes would go up over $2,900 on average if current tax rates are allowed to expire at the end of 2012, according to a new analysis by the Tax Foundation. Economists estimate that if Congress does not reach agreement on deficit-reduction items, it will siphon between $400 $720-billion from growth–as much as 4.6% of total gross domestic product. CNBC notes, with GDP growth below 2%, and the stock market gaining but susceptible to shocks, the stakes are high for the cuts. 
Gas Prices 
You will pay a little more at the pump to fill-up the family Conestoga for the weekend. Around the the state of Texas, retail gas prices are up an average of four cents, at $3.53 per gallon and according to Doug Shupe at AAA Texas, prices in Houston are among the highest in the state. "What we're seeing is the drivers in Austin, Dallas, and Houston are paying the most, on average, at $3.54, while while motorists in El Paso are paying the least at $3.28," says Shupe. Even with our higher prices, we are still well below the national average of $3.71. 
The North American Prospect Expo
The North American Prospect Expo rolls into the George R. Brown Convention Center next Wednesday. The expo is the world's largest oil and gas expo, and the latest in a parade of professional exhibitions thanks to Houston's reputation for getting things done. Steven Hacker, President, International Association of Exhibitions and Events, says, "The core-purpose of an exhibition is to create an environment that is conducive for buyers and sellers to come, as we say in Texas, "belly to belly." Hacker, says Houston's economic diversity is a key factor, as well as our well-placed venues downtown: "You don't have to leave a big carbon footprint; it's very efficient, and highly-attractive." Last year Houston hosted 230 conventions, events and expos, drawing over 545,000 attendees from out of town, and generated over $531-million in economic impact.
The Commerce Department 
The Commerce Department says new home construction fell slightly in July, down one point one percent from June. But applications for permits to build new houses rose to their highest level since August 2008. Senior US Economist with Deutsche Bank, Carl Riccadonna, says this is one important component of the overall improving housing market: "If we look at the data year over year terms we're up 30% from a year ago level, I think that's pretty strong evidence that the home building sector is finally turning the corner," says Riccadonna.
On Friday's economic calendar, the leading economic indicators for July is due from the Conference Board. Analysts look for a rise of two-tenths percent and the University of Michigan consumer sentiment reading is due.
Facebook 
Facebook stock plunged to its lowest level yet, closing below $20 a share at $19.87, following the end of the first lock-up period when company insiders could start selling-off their shares. Tech-stock expert Michael Pachter says, "For people who are nervous about Facebook stock, the right time to step in is after the big lock-up, [in] 90 days…" Only 271-million shares became eligible Thursday…In November, 1.19-billion shares could be sold. Facebook co-founder and CEO Mark Zuckerberg saw his fortune fall $600-million after shares of the company dropped 6% since Thursday.
Groupon
Groupon's stock hit another low, days after issuing a lackluster quarterly report, falling 6%, to close at $5/share. The stock's IPO price was $20, so it has lost 75% of its value. Here's a clue: The number of active Groupon customers grew just three percent from the first quarter and the average spending per customer over the past 12 months- $165, down from $179 in the first quarter.
Macy's & J.C. Penney 
There seems to be a quarrel between retailers Macy's and J.C. Penny.The difference of opinion stems over plans to sell Martha Stewart Living products. Macy's says it's a breach of an exclusive contract with the decorating maven, with options to exclusively sell Martha Stewart goods through 2018. That fight is in court.
Nissan Vehicles Investigated 
Safety regulators are investigating 100,000 of Nissan's 2012 Versa sub-compact cars because an air bag may fail to inflate in crashes. Such investigations can lead to recalls, but the Versa has not been recalled so far.
Original Source: KROI FM Houston
Trade Show Success Strategies
By Cindy Vanegas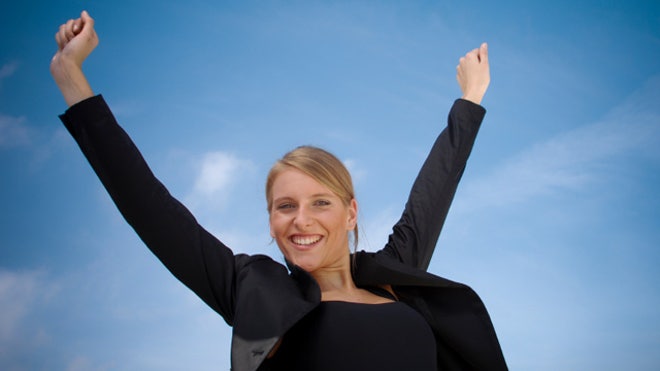 In an effort to rebrand and expand her practice at East West Veterinary Service
, Dr. Jena Questen skipped the large pet expo she had previously attended, and opted for a smaller niche trade show that focused on horses.
"I chose that one because of the people who I thought would be attending," said Dr. Questen, "I was under the expectation that there would be more foot traffic.  But, so many people who I had spoke to had not heard of the event."
The low turnout, coupled with a missing order of business cards and signage, turned what should have been three days of magical marketing into a tradeshow nightmare.
Entrepreneurs can avoid such costly nightmares by implementing a trade show success strategy long before the event.
"Trade shows are an incredible marketing tool, but they are not the cheapest marketing tool out there," said Susan Friedmann, founder of The Tradeshow Coach
. "Business owners have to understand what they are looking to achieve by going to a show. Is it for brand recognition, to educate a target audience or do they just want to collect leads that they hope will turn into sales?"
Once entrepreneurs identify their goals and objectives for the show, they should make sure that their target market will be there. Asking organizers for the attendee list, consulting with previous exhibitors and walking the show before committing to a booth can give entrepreneurs a glimpse into whether potential customers will be there.
Exhibiting at a trade show always costs more than just paying for the booth. Eddie Lange, vice president of Exhibit Experts
in Arizona, recommended exhibitors get a good understanding of what the booth rental includes.
'Will I need electricity? Is the hall a union hall that has to be put up by union labor? Will I have to hire cleaning services?' are some of the questions Lange said he helps his clients answer, as well as looking at hotel, travel, printing and staffing costs.
A trade show budget also needs a line item for marketing a business' presence at the show. Steven Hacker, president of theInternational Association of Exhibitions and Events
said most exhibitors fail in their trade show strategies because of lack of promotion.
"Engage in pre-show, on-site and post-show promotion," recommended Hacker, "If you want to get people to your exhibit, offer them an incentive."   This could be a discount or gift offer, something that they know they need to stop at the booth for.
Once showtime comes around, it's all about the booth and the pitch.
"We tell clients, 'you have between a few seconds and half a minute to get somebody's attention,''' said Lange of Exhibit Experts, "When we are designing the booth, it has to have a real 'wow' factor."
The team inside the booth also has to be prepared to draw in potential clients and extract the right information.
"You have to know what you are going to say once you have made eye contact. What is your lead-in question?" advised Lange, "Equally important is a considerate, quick, but respectful exit strategy.  The next lead may be walking by so have a statement that will allow the conversation to end."
By the time the conversation ends inside the show booth, the staff should have all pertinent information recorded and an idea of what type of lead they just encountered so that the conversation can continue long after the show.
Exhibitors often fail at post-show promotion, a critical step to closing the deal. "Leads are not homogenous. You will have A, B and C leads," said Friedmann of The Tradeshow Coach. "Some people may not be ready to buy right now. Some you have to reach out to in six months. But, you have to follow up on those leads."
Source link: http://smallbusiness.foxbusiness.com/entrepreneurs/2012/04/19/trade-show-success-strategies-1517603108/