Trade Show Success Strategies
By Cindy Vanegas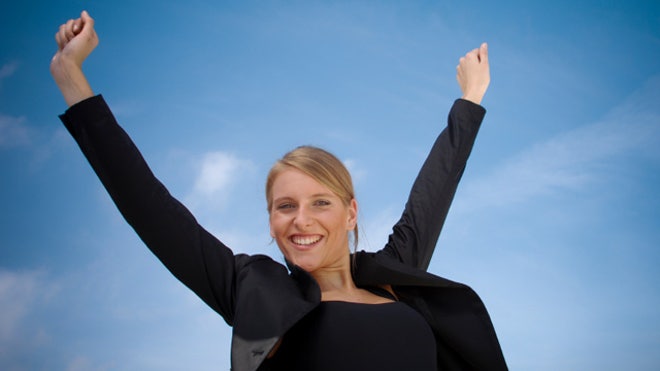 In an effort to rebrand and expand her practice at East West Veterinary Service
, Dr. Jena Questen skipped the large pet expo she had previously attended, and opted for a smaller niche trade show that focused on horses.
"I chose that one because of the people who I thought would be attending," said Dr. Questen, "I was under the expectation that there would be more foot traffic.  But, so many people who I had spoke to had not heard of the event."
The low turnout, coupled with a missing order of business cards and signage, turned what should have been three days of magical marketing into a tradeshow nightmare.
Entrepreneurs can avoid such costly nightmares by implementing a trade show success strategy long before the event.
"Trade shows are an incredible marketing tool, but they are not the cheapest marketing tool out there," said Susan Friedmann, founder of The Tradeshow Coach
. "Business owners have to understand what they are looking to achieve by going to a show. Is it for brand recognition, to educate a target audience or do they just want to collect leads that they hope will turn into sales?"
Once entrepreneurs identify their goals and objectives for the show, they should make sure that their target market will be there. Asking organizers for the attendee list, consulting with previous exhibitors and walking the show before committing to a booth can give entrepreneurs a glimpse into whether potential customers will be there.
Exhibiting at a trade show always costs more than just paying for the booth. Eddie Lange, vice president of Exhibit Experts
in Arizona, recommended exhibitors get a good understanding of what the booth rental includes.
'Will I need electricity? Is the hall a union hall that has to be put up by union labor? Will I have to hire cleaning services?' are some of the questions Lange said he helps his clients answer, as well as looking at hotel, travel, printing and staffing costs.
A trade show budget also needs a line item for marketing a business' presence at the show. Steven Hacker, president of theInternational Association of Exhibitions and Events
said most exhibitors fail in their trade show strategies because of lack of promotion.
"Engage in pre-show, on-site and post-show promotion," recommended Hacker, "If you want to get people to your exhibit, offer them an incentive."   This could be a discount or gift offer, something that they know they need to stop at the booth for.
Once showtime comes around, it's all about the booth and the pitch.
"We tell clients, 'you have between a few seconds and half a minute to get somebody's attention,''' said Lange of Exhibit Experts, "When we are designing the booth, it has to have a real 'wow' factor."
The team inside the booth also has to be prepared to draw in potential clients and extract the right information.
"You have to know what you are going to say once you have made eye contact. What is your lead-in question?" advised Lange, "Equally important is a considerate, quick, but respectful exit strategy.  The next lead may be walking by so have a statement that will allow the conversation to end."
By the time the conversation ends inside the show booth, the staff should have all pertinent information recorded and an idea of what type of lead they just encountered so that the conversation can continue long after the show.
Exhibitors often fail at post-show promotion, a critical step to closing the deal. "Leads are not homogenous. You will have A, B and C leads," said Friedmann of The Tradeshow Coach. "Some people may not be ready to buy right now. Some you have to reach out to in six months. But, you have to follow up on those leads."
Source link: http://smallbusiness.foxbusiness.com/entrepreneurs/2012/04/19/trade-show-success-strategies-1517603108/
Trade show industry bouncing back, but comeback varies
The trade show industry is recovering from the recent recession with attendance at the highest levels since 2008, giving a boost to the Colorado Springs tourism market, the president of a trade group for the exhibitions and events industry says.
Steven Hacker, president of the Dallas-based International Association of Exhibitions and Events, was in Colorado Springs last month for a meeting of the Convention Industry Council, a consortium of 32 trade groups in the convention, exhibition and meetings industry that he heads as its volunteer chairman, and a conference hosted by the American Society of Association Executives. He discussed trade show and convention industry trends and where the Springs fits into the industry during an interview.
Hacker has more than tripled membership in the IAEE to more than 9,000 in 46 countries; the membership includes organizations, individuals and vendors who organize, conduct and support trade shows, exhibitions, meetings and events at large convention halls and other venues. The group was started in 1928 as the National Association of Exhibition Managers and now represents organizers who put on the world's largest trade shows and exhibitions (those spread over 30,000 square feet or more) after merging in 2006 with the Center for Exhibition Industry Research.
Hacker previously had spent 17 years as president of the Professional Insurance Agents of Texas and serves as a director of the Travel Industry Association. He has received a variety of awards, including the "Industry Leader of the Year" from the University of Nevada at Las Vegas in 2005.
Question: Is the trade show and exhibition industry recovering?
Answer: Our industry is a mirror of all of the industries it serves. Trade shows for the construction industry are doing very poorly. The National Automobile Dealers Association trade show is about half the size it was in 2007 because the number of dealers has been reduced by half. But the wind energy industry is only 3 years old and is already going gangbusters — 20,000 attended the industry's trade show last August in Dallas. My organization measures metrics across 14 industry sectors and they show that sports, entertainment and travel are doing very well, while government services is not doing well because local governments are reducing services due to budget problems. There are just over 10,000 trade shows per year and if you take all of the metrics for the entire industry, we have recaptured all of the business lost in 2008 and have grown twice as fast as the overall economy in each of the past six quarters.
Q: Are jobs coming back in the exhibition and meetings industry?
A: Hotels are doing well and adding staff. The revenue per available room increased substantially last year for the first time in five years. Average room rates are increasing, but different segments of the industry are performing better than others. Five-star resorts like The Broadmoor are doing well because their business is more resistant to problems in the economy, and limited-service hotels have seen improvements in bookings because they deliver a lot of value for the price. Full-service hotels are not doing well because a room that sold for $180 a night before the recession sells for $140 a night now.
Q: How well is Colorado Springs positioned in the trade show and exhibitions market?
A: Colorado Springs occupies a pretty stable niche in the market. It hasn't overbuilt — there isn't an excess inventory of 20,000 rooms like you see in some markets. Colorado Springs doesn't have the kinds of things that set a destination up for difficulty — Las Vegas, for example, has 160,000 first-class rooms and you really have to be on top of your game to fill 80 or 90 percent of them. For the last couple of years, hotel occupancy rates have hovered around 60 to 70 percent. Businesses aren't doing as many conferences as they had in the past, but the relative stability of the Colorado Springs market has made it more resilient to threats like higher gas prices and airfares.
Q: What is the reputation of Colorado Springs in the trade show and meetings market?
A: Colorado Springs is not a big destination for our industry, but does have some large events like the National Space Symposium. It is a third-tier destination. More people want to attend events in first-tier cities like Chicago, Las Vegas, Miami, Orlando, San Diego and San Francisco. To be successful in this market, you have to have the dates and space available to host these events. If I am planning an event that requires 200,000 square feet of space, that immediately eliminates 400 cities. Planners tend to look at cities where there is a concentration of buyers and exhibitors, such as Los Angeles or New York.
Q: Does Colorado Springs need a larger venue for trade shows, conventions and meetings?
A: My first impression is that the city has not been hampered by a lack of a large venue. If that were the case, Broadmoor Hall (the city's largest convention and exhibition venue) would be filled all of the time and it would have been expanded by now. Transportation is an issue for conventions and exhibitions in Colorado Springs because everyone has to make a connection on a plane to get there. That puts second- and third-tier cities at a disadvantage. Does a community like Colorado Springs need to build that kind of meeting infrastructure? Unless the need is clear, it sounds like the local facilities are adequate for local meetings. People talk about the need for convention centers, but if you look at the Chinese market you will see that nearly all of the 161 cities with a population of more than 1 million has a convention center because they have been built as a matter of civic pride. In many cases, you will see centers that are less than 2 years old and have never been occupied and are not well maintained.
Q: How can Colorado Springs become more of a destination for trade shows and meetings?
A: To be more attractive as a destination, Colorado Springs needs to improve its air service. While it is only a 75-minute drive from Denver International Airport, it might as well be three hours because of the expense and time involved in getting a rental car or catching a connecting flight. You need to figure out where pockets of potential tourists are and stitch together new service; that might require a subsidy initially or a strategic plan to address where the market will be in 25 years. With the new service coming from Frontier (nonstop flights to Los Angeles, Phoenix, Portland and Seattle), you have to make sure you fill those planes and maximize this opportunity. You have to look at the drivers of the economy and tourism in those cities and find ways to attract people from those cities here. How many of them might want a tour of the Air Force Academy, Garden of the Gods or Pikes Peak? There are also 15 million Chinese tourists who plan to travel internationally during the next five years. What can be done to attract them? They represent a great opportunity.
—
Questions and answers are edited for clarity and brevity.
Contact Wayne Heilman: 636-0234 Twitter @wayneheilman
Facebook Wayne Heilman
Source link: http://gazette.com/trade-show-industry-bouncing-back-but-comeback-varies/article/136819#uHQjBbZ11CF0LTbQ.99